GRADUATION PORTRAITS
Graduation Portraits are available for all undergraduate and graduate students. Photo Magic Photography will have appointments between April 20, 2020 to May 10, 2020. 
To make your appointment, please click HERE
COLLEGE AND UNIVERSITY GRADUATING SENIORS:
(1) Select your college or university location.
(2) Select a day and time. Our schedules are designed to service up to two people every 15 to 20 minutes.
(3) Fill in your student information, which will be followed by an email on what is needed after you make your appointment so please provide a valid email address.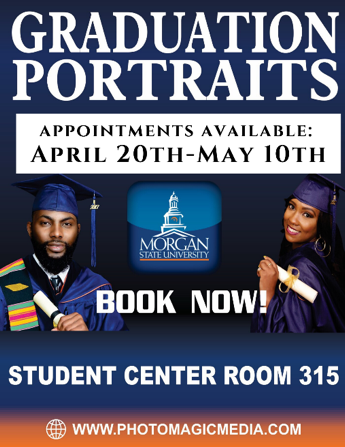 For more information regarding appointments email to info@photomagicmedia.com